Potable Water Storage Tank
Tank Variety for Drinking Water
Our potable water storage tank variety includes several indoor, outdoor and multi-purpose tanks that can successfully store water in almost any location. Made from a wide range of materials, these tanks have been used for bulk water storage, rainwater collection, backup emergency supplies, fire suppression and more. Please feel free to browse through the potable water container selection below to find the best tank option for your location.
Potable Water Storage Tanks Variety
Potable Water Storage Bladders and Containers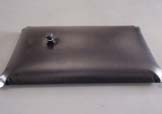 One of the easiest and most economical options for safe temporary water storage is the Potable Water Storage Bladder. This drinking water storage tank offers a flexible design that can fold compactly in storage, rise as it fills with liquid, and store large amounts of water at a significantly lower profile.
Common Potable Water Storage Uses
Job Site Drinking Water Supply (Construction Sites, Mining, etc.)
Emergency Water Storage (Residential or Commercial)
Disaster Relief Water Supply
Remote Location Drinking Water Storage
Water Storage Tanks for Homes
Plastic Water Storage Tanks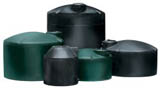 Vertical Plastic Water Storage Tanks are one of the most popular options for drinking water storage tanks for homes, businesses or facilities. Made from a light weight material and available in several models/sizes, these tanks meet almost any water storage need. They also work as water storage tanks for homes. Visit our Specialty & Custom Made Tanks page for more options.
Available Models:
Vertical Green and Black Water Tanks
Pickup Truck Tanks
Underground Water Cisterns
Elliptical Tanks
FDA Approved Plastic Water Tank
Steel Water Storage Tanks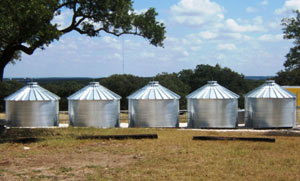 Steel Water Storage Tanks are a great choice for any location looking to provide long term storage. Welded tanks can be built in sizes up to 50,000 gallons, while corrugated water tanks can be built in sizes as large as 600,000 gallons. Larger custom sizes are also available.
Steel Water Storage Tank Uses
Bulk Potable Water Storage
Filtered Rainwater Collection
Emergency Water Storage
Fire Suppression Water Storage
Potable Water Storage Containers
In preparation for natural disasters Water Storage Bag can store drinking water from one to five gallons. These bags include a built in handle for easy mobility and are often used as drinking water storage tanks in homes, emergency relief efforts and military operations. For more informatio on potable water containers, contact us today!